| | |
| --- | --- |
| Country | France |
| Official website | http://lingusmusic.bandcamp.com/ |
Lingus est un trio stéphano-lyonnais composé de Mathias Valex (guitare, chant), Julien Russo (Batterie, samples) et Antoine Valex (Basse, claviers, chant).
Après une commune expérience de 3 années (2011-2014) au sein du groupe Gentle Art of Making Noise et une centaine de concerts, les trois musiciens enchaînent sur ce projet mêlant rock, samples électro et mélodies orientales. Des compositions collectives qui prélèvent et transforment différentes sonorités pour un agencement hybride sur une base rock.
Un nouveau set live établi, Lingus entame les concerts en mai 2016 et sort son 1er EP 5 titres en octobre 2016, "The Story Of Mr Sides".
Top Tracks
1
Oneworld
2
One World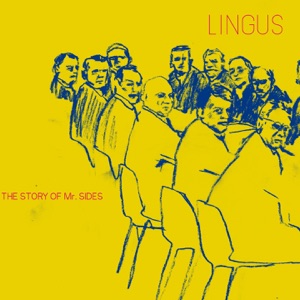 3
another one
4
slide
5
Through Love
6
Motion of The Ocean
7
Drop Down
8
I Take You (Away)
9
Chase It
10
Save Me
Top Albums
Public Service Broadcast #6
tracks